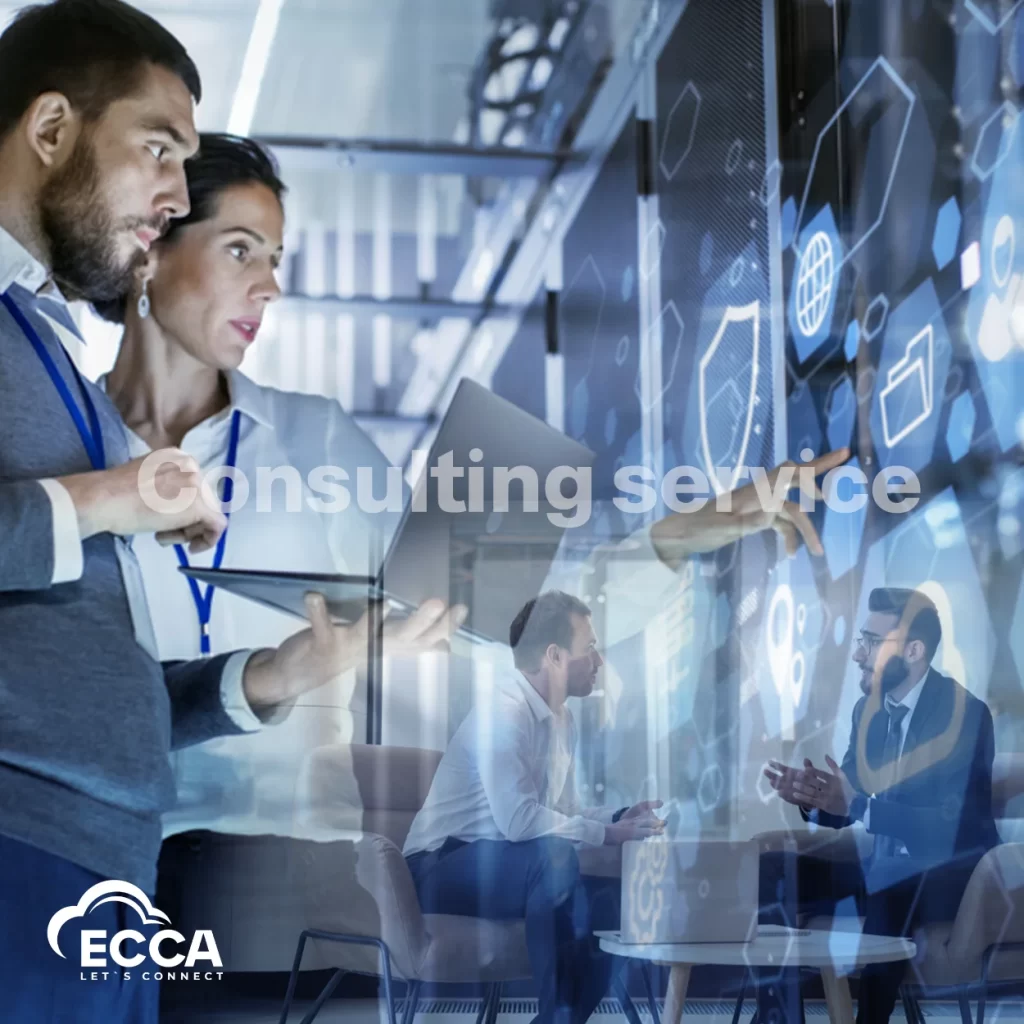 consults That Drives Business Success
for many years ECCA assists businesses in a range of industries in maintaining their competitiveness. We appreciate tackling complicated business problems with creative ideas that help us grow your company.
ECCA professional engineers are adept at aligning your work with your business strategy and executing in a way that others cannot. 
Our forward-looking staff of experienced engineers offers a broad spectrum of IT skills and knowledge your business can utilize to achieve your business goals. With ECCA, you'll experience peace of mind knowing you have the best IT minds at work for you.
We listen to and integrate customer business objectives, strategies, and technical needs, then translate that data into a results-oriented plan that defines the business case and assesses the solution's cost, risk, and benefits. Needs analysis, future growth analysis, network analysis, security audits, and network assessments are some of our consulting services.
Call Us.
Tel:+2 02 36922420
+20 100 267 96 34
+20 111 940 79 07
Fax:+2 02 36922420
Address.
Slivermall Tower 3, Entrance 4,floor 5,flat 5, 6th of October City